Deze site is bedoeld voor alle Dodge Charger fans in Nederland (en daarbuiten) Doel van deze registratie site is het in contact brengen van liefhebbers van de Dodge Charger.

Op deze site vind je alle first, second & third generation Chargers in Nederland, gesorteerd op jaartal met foto en een linkpagina naar nog meer foto's. Deelname is volledig gratis en zonder verplichtingen.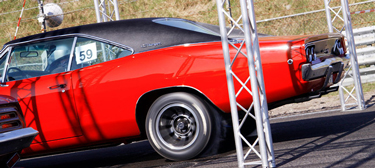 This site is made for Dodge Charger fanatics all over the world. Here you can find all

first, second & third generation Dodge Chargers in the Netherlands, sorted by year with pictures, info and a link page to more pictures.

Participation is fully free and without obligations.